Saturday, October 14, 2017 at 8:00am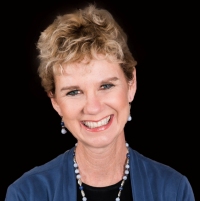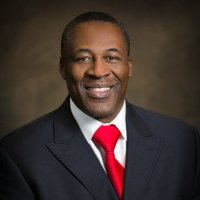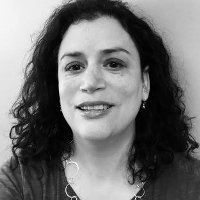 Please Buy Tickets at the door. On-line registration has closed.
Boomer Summit Event - Thank you to our Premier Sponsor The Jeffares Group

Join thought leaders from around the nation for this exciting and collaborative event for Boomers and beyond. Boomer Summit is presented in partnership with Next, The City of Birmingham, The Baldwin Public Library and The Principal Shopping District.
Chuck Gaidica, Award winning media personality and broadcast entrepreneur. Chuck is one of the most recognizable Detroiters on TV and radio. His mission is to be a force for good while encouraging others to do the same. Chuck will share his own experience and explain that choosing an unconventional path to retirement, might just be the right one!
Facilitator and Speaker: So You're Retired, Now What?
Dave Bing, NBA Hall of Fame, 10 yrs with the Detroit Pistons, Detroit Mayor 2009-2013, awarded National Minority Business Person of the Year in 1984 as the founder & CEO Bing Steel . Hear how Dave Bing successfully reinvented himself over and over again. With grit, determination and drive, Dave's story is truly remarkable.
Transitions: The Dave Bing Journey

Kerry Hannon, Nationally recognized expert and strategist on career transitions, personal finance and retirement. Author of a dozen books, a contributing writer for The NYT, Forbes, the Wall Street Journal & Money Magazine and a regular guest on ABC News, CNN, PBS & NBC Nightly News. Kerry focuses on empowering yourself in the next, and best years that lie ahead!
Live Well: Financially, Physically, Spiritually

Alicia Simon, Former Director of The College for Creative Studies Lifelong Learning Department, currently with U of M. Alicia Simon has worked in higher education for over a decade with an emphasis on programs to assist adults of all ages reach their fullest potential. Alicia is a working artist who believes that creativity and experiential learning keeps adults active and fulfilled!
Creativity: Stimulate Your Mind – Release Your Inner Artist

Ginna Holmes Executive Director of the Michigan Community Service Commission. The MCSC is the state's lead agency on volunteerism. Since the inception, the MCSC has been utilizing service as a strategy to address the state's most pressing issues and empowering volunteers to strengthen their communities.
Volunteering: Why, and How to Get Involved

Lomas Brown, 1985 first round NFL draft pick, 18 year NFL career-12 years with the Detroit Lions, 7 consecutive pro-bowl appearances, ESPN analyst and broadcaster, business entrepreneur and mentor. For the past decade, Lomas has been helping start-ups not only become successful, but thrive!
Second Acts: How to Go From Success to Significance
Also featuring a Vendor Showcase before, during and after the event with local businesses, life-long learning programs and non-profits focused on amenities, services and resources designed specifically for Baby Boomers and beyond.
Thank you to our additional sponsors:
Blue Cross Blue Shield Mills Pharmacy Bank of Ann Arbor TriFound AAA of Michigan Thornton and Grooms Whole Foods Market Birmingham Schools Roast Coffee Ethan Allen St John's Providence

Look for raffle prizes, giveaways, videos and personal stories for a high-energy, fast paced morning. All ages are welcome to this exciting morning!
Also featuring a Vendor Showcase before, during and after the event with local businesses, life-long learning opportunities and nonprofits focused on the amenities, services and resources available to Baby Boomers and people of all ages interested in living well! .
Location:
Seaholm High School Auditorium. Showcase & Registration begins at 8:00 - Program begins at 9:00